Kinetica are highly skilled circus artists who specialize in creating stylish and unique performances to suit your theme and budget. There are no events too big or small as Kinetica can provide anything from roving performances and individual circus acts; to custom circus shows and full-length theatrical productions.
Popular themes encompassed by Kinetica's performances include The Roaring 20's, Burlesque, Nautical, Arabian Nights, Winter Wonderland, Steampunk, Jungle Cirque, Black and White, Traditional Circus and more!
Kinetica's performances can be choreographed to be slow and ambient, strong and sexy, mysterious, quirky, elegant, lyrical or sophisticated. However, underlying the act choreography there is always a strong gymnastics and dance technique that sets Kinetica's performers apart and allows our performers to move effortlessly from ground to air.
To learn more about Kinetica's range of options to include in your event, please see the gallery below of some of our previous acts and roving entertainment.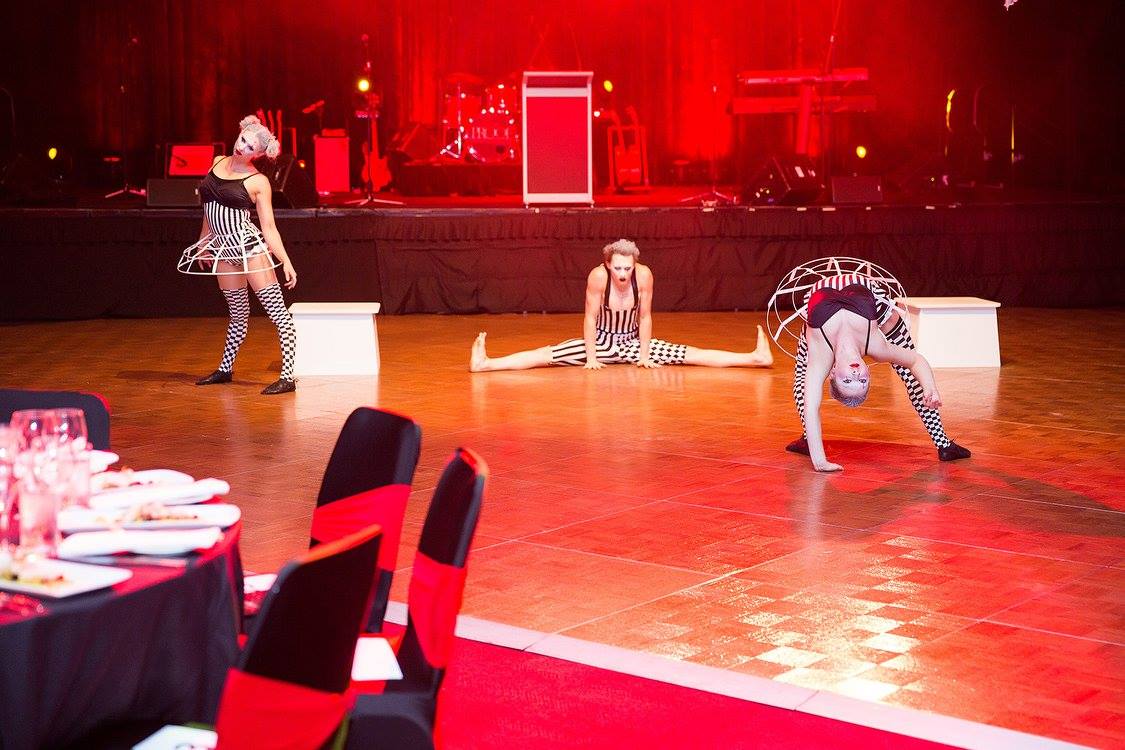 Aerial Rigs
Kinetica has two self-standing Aerial Rigs that can be suited for a variety of heights. Both Rigs can be set up and taken down quickly and efficiently. These rigs can also be set up on almost any flat and level surface.

Our aerial rigs are perfect if a venue or event does not have suitable rigging for aerial performances and you don't want to miss out on seeing Kinetica's amazing aerial acrobats.

Contact
For more information and options of available entertainment, feel free to contact Kinetica at kinetica.cdt@gmail.com or 0409073750